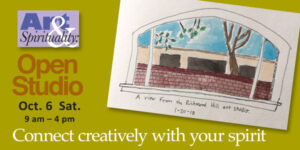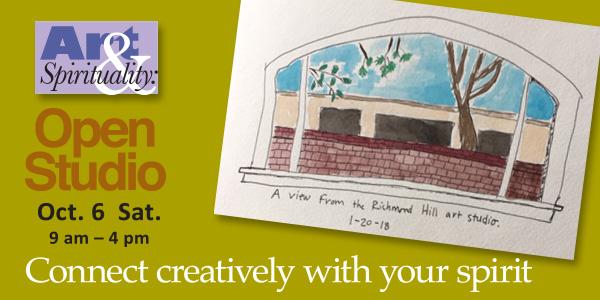 Enjoy a great day in the studio…
Take a break from the rush and hurry of your busy day and join us in a creative retreat in the inspiring, prayer-soaked walls of Richmond Hill.  Slip into the spiritual rhythm of prayer and quiet here. Enjoy personal time with your creative self.  Our art space provides a perfect place for you to connect with your inner spirit while using your creativity. We look forward to having you with us!
Brenda Giannini, facilitator, hopes to open us to the sacred dimensions of our lives through the gifts of the visual arts. This series endeavors to help you walk closer to God in the present moment by listening to your inner voice, tapping into your creative spirit, and creating your own works of art in the prayerful quiet of Richmond Hill.
Suggested donation $30.
Contact Mary Lewis at Richmond Hill to register at 804-783-7903 or retreats@richmondhillva.org