Living one's life in service of others, in a commitment to welcome guests in love and a spirit of prayer.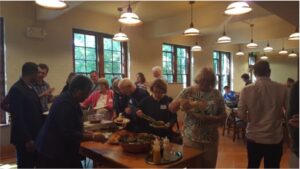 We foster hospitality at Richmond Hill not only through the various programs and services we offer, but also by keeping an open-door policy for prayers and eucharists.  Open Communion is also practiced as an act of hospitality. All are welcome.
The garden, chapel, and lounge are open to the public and free to tour and enjoy as a pause in your day for up to three hours between 9 a.m. and 6 p.m. Tuesday through Saturday and from 9 a.m. until 4 p.m. on Sundays.  On Mondays, the facility is closed to the public so that the residential community may honor the sabbath.
Other ways to experience the hospitality of Richmond Hill:
I think our biggest act of hospitality is that we're consistently offering people room to pray, room to recover, to refresh...to decompress.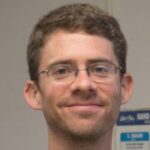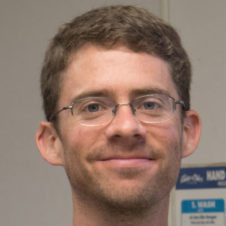 David Vinson
When I think of this place...I think of its charism. I particularly think of people like the woman who came up to me about 2-3 years ago with a big smile on her face. She said to me, 'I feel like I'm finally home.'
The Rev. Janie Walker