The Richmond Hill community is composed of the Resident Community, non-resident staff, adjunct staff, volunteers, stewards, and public Council members. It would be impossible to name all the volunteers who help us in our day-to-day activities, but profiles of our residents, staff, and key volunteers are listed below.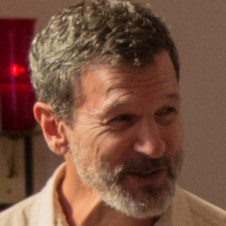 The Rev. Joel Blunk
Co-Pastoral Director
Joel Blunk is co-pastoral director of Richmond Hill and an ordained Presbyterian minister with the Presbyterian Church (USA). Prior to moving to Virginia in February of 2016, Joel served a congregation for 21 years in central Pennsylvania, one block from the Penn State University campus. He has extensive experience as a spiritual director, leading retreats, and working for social change. He is an accomplished singer/songwriter and involved in international men's work with Illuman. His wife, Kristen Saacke-Blunk, lives with him at Richmond Hill and the two of them have three grown sons.
The Rev. Janie Walker
Co-Pastoral Director
Reverend Janie M. Walker, Co-Pastoral Director of Richmond Hill, came to Richmond Hill as a resident associate pastor in 2000. She left the residential community in 2008, but continued to live out her passion around God's healing of metropolitan Richmond by serving as a pastoral presence in churches and community development initiatives before returning to Richmond Hill as an interim pastoral leader in 2014. She is an ordained Baptist pastor, certified Intentional Interim Pastor and Transitional Consultant, and a graduate of the Samuel DeWitt Proctor School of Theology at Virginia Union University.
DeBorah Cannady
Healing Ministry Coordinator and Spiritual Director
I coordinate spiritual direction and healing ministries at Richmond Hill and also serve as a spiritual director. I am a licensed minister from St. Paul's Baptist Church who responded to God's call to live intentionally in this Christian Community in 2009, to pray and work for the healing of inner wounds in God's people and for racial reconciliation in Metropolitan Richmond. I have three daughters, six grandchildren and a great granddaughter. In 2016, I began studies at the Samuel DeWitt Proctor School of Theology to focus on Christian Education.
Mary Lewis
Retreat Coordinator
I serve as the retreat coordinator. My husband, Wayne, and I moved in as residents in summer 2017. Growing up, I was a "PK" (preacher's kid), mostly in the Friends (Quaker) church. Wayne and I have been married 45 years and have three children, six grandchildren and four great grandchildren. I've been acquainted with Richmond Hill since 2003 when Wayne took RUAH VI. Since that time, I participated in SOZO Healing Ministry and graduated from RUAH XIV in spring 2017. We've talked about residency during those years but it just wasn't the right time. During my last year of RUAH, we began to feel a pull again. This time, it was God's timing.
Richard Rumble
Communications Director
After some 15 years of contact with Richmond Hill, and a leap of faith, I joined the residential community in June of 2012. "Seeking the welfare of the city," I've found the place where my talent and experience meets a specific need. I work on communications here — creating brochures, flyers, newsletters, and maintaining our web sites and social media so folks might know what's happening at Richmond Hill.
Hoonie Kwon
Urban Service Corps
I called Joel Blunk in spring 2017 to ask for a recommendation for a position in an intentional community in Detroit, Michigan. When I learned about the Urban Service Corps opportunity at Richmond Hill, I found myself heading south rather than north. I came to Richmond Hill to experience living in the community and learning about the city and to participate in a year of service. I help prepare meals for guests and serve as a leader for the Armstrong Leadership Program as well.
Jabriel Hasan
Urban Service Corps
I started visiting Richmond Hill my junior year of college. I was captivated by its worship and the love I felt in the community. I remember Reverend Campbell suggesting that I join the urban Service Corps when I returned from Peace Corps. I thought, "Why would I do another year of service after two years of service?" Yet, here I am! I assist Richmond Hill's Communications team, as well as intern with outreach and liturgical ministry at St. Philip's Episcopal Church in Northside. I am discerning a call to priesthood in The Episcopal Church.
Vicky Bethel
Micah DIrector and Urban Service Corps
I've been drawn to Richmond Hill since my first drop-in visit several years ago for noon time prayer and a silent Lenten lunch. Its mission to seek God's healing in Metropolitan Richmond speaks deeply to my own faith and need to commit myself to ministry in a particular place and community. As an Urban Service Corps member, I coordinate Micah, a partnership of faith communities and Richmond public elementary schools which provides mentors, tutors, and volunteers, with the goal that every child will believe that "I can achieve."
Kristen Saacke Blunk
Resident
I came to Richmond Hill willingly and begrudgingly. In February 2016, carrying the belongings remaining after a purge of 22+ years of life raising a family in Pennsylvania, we arrived at Richmond Hill ready and eager to be part of this beautiful community and mission on the Hill. The begrudging part? Letting go of a life and habitat that I loved deeply, a place where we raised our sons, had strong connections to the landscape, and meaningful friendships. And there is life. Embracing the new and unknown and loving and deep longing for that which is behind. Thank God.
Wayne Lewis
Resident
I was born and raised in Greensboro, North Carolina. Together with Mary, I have two daughters and a son, six grandchildren, and four great grandchildren. At age fifty, I attended seminary and pastored for thirteen years until retiring. I've been a resident volunteer at Richmond Hill since July of 2017.
Mary Lou Rumble
Resident
I became a resident of Richmond Hill when I married Richard Rumble on a snowy day in January 2017 at St. James's Episcopal Church. St. James's has been central to my life since I came to Richmond in 1993. Because of Richard I became acquainted with Richmond Hill and signed on for RUAH XII in 2013. I have been blessed with family. Closest to my heart are my grown sons: Dylan and Brendan. I am currently working at a law firm primarily speaking with veterans that want to file medical malpractice claims.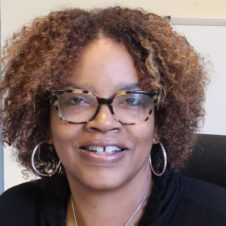 Yvette Davis Rajput
Director of Armstrong Leadership Program
I don't know for certain what were the series of events that led me to Richmond Hill however what I know for sure is that God was in the midst of it ALL. The opportunity to serve youth in our community means everything to me and I'm grateful to be standing in the GAP. (God Appointed Position) as they seek to know self, grow in the spirit and discern their life's purpose.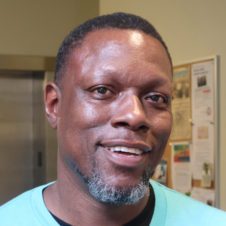 Marvin Roane
Assistant Director of Armstrong Leadership Program
I found Richmond Hill working alongside Yvette Rajput at Armstrong's Career Service Center, which led me into the role of Assistant Director of the Armstrong Leadership Program. I create and coordinate programs that empower youth to develop their own potential. My ministry in life is to help people heal and find their purpose.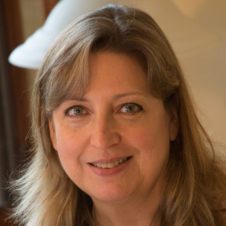 Debbie Winans
Development Director
've been at Richmond Hill since 2008. A former council member asked if I could help out part-time to get the donor database up to date. I hope to be finished in about five years. I currently serve full-time as the Development Director, maintaining the donor database, acknowledging gifts, researching and writing grants, and helping out where needed.
Marvette Craighead Tate
Office Manager
Richmond Hill was recommended by a friend as a place of support for spiritual seekers. My first visit to this place was in March 1988 for spiritual direction, a form of spiritual coaching. I decided to volunteer as a receptionist from 1991-1992 and then again, starting in 2005. I continue to be attracted to Richmond Hill because of its family-like atmosphere, the emphasis on community building and the fact that the bottom line is serving God, not serving Mammon. At Richmond Hill, people see you as a child of God. I have ministered in the role of office assistant for ten years. I am here by the grace of a loving God.
Heather Watt
Gardener
I was introduced to the garden on a quick tour by a cute boy in the spring of 1992, but didn't notice the impression it made until I was brought back by the same cute boy in 2000 when we were reunited. I realized that in that initial 20 minute walk, the place had tattooed itself onto my brain, for I remembered every detail, noticed all the changes and growth with wonder. In 2005, as I was finishing a degree in horticulture, I was summoned to Richmond Hill and offered the job as gardener. I do not believe I had a choice in the matter, so I accepted. This place has a mind and a will of its own, it allows me to work with it, but never lead. I liken it to cleaning up after the elephant in the parade, a beautiful elephant. And occasionally I bring that cute boy back to show him the garden.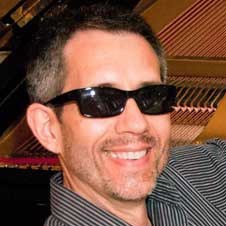 Jim Bennett
Music Director
The contemplative work at Richmond Hill first attracted me in the 1990s; when I began to understand its mission and met some of the other people involved here, that interest deepened. In 1999, three brothers from the Community of Taizé came to Richmond and, through my interest and involvement with that type of contemplative music, I began providing music for a monthly service at Richmond Hill. That eventually grew into sometimes leading music for the weekly Community Eucharist. Since about 2010 I've led the music regularly.
Hospitality Helpers
Sal Anselmo
Olivia Brown
Caroline Douglas
Handy Helpers
Dale D'Alessandro
Tom Quigley