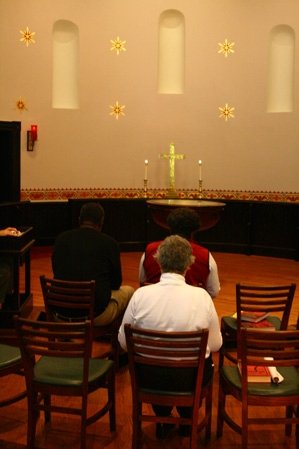 Pray for the spirit of the city.
Every day, three times a day (Morning 7:00 a.m. | Noon 12:00 p.m. | Evening 6:00 p.m.), we pray for the Transformation of Metropolitan Richmond — for the more than 1.2 million people living in this historic capital city of Central Virginia, including the jurisdictions of Richmond, Chesterfield, Hanover, Henrico, and the surrounding counties and towns. This is a legacy we inherited from the Sisters of the Visitation, who came in the summer of 1866 to this hill to pray the healing and transformation of the city.
We also pray daily at Richmond Hill for persons or situations for which our prayers are requested. Call us at 804-783-7903.