Seek the welfare of the city to which I have sent you.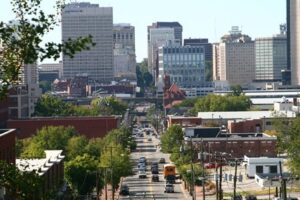 Founded in 1987, Richmond Hill is an ecumenical Christian fellowship and residential community who serve as stewards of an urban retreat center within the setting of a historic monastery. Our Mission is to seek God's healing of Metropolitan Richmond through prayer, hospitality, racial reconciliation, and spiritual development.
Richmond Hill has been intentional about being a safe space for people to share; consistent in its practice of seeking the healing of our city; and instrumental in implementing programs to do the same---schools, classes, retreats, Bible studies and so forth, have all been a part of Richmond Hill's programming since its inception.