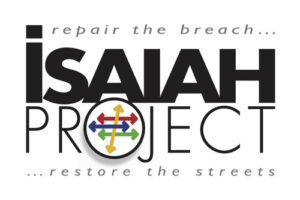 The Isaiah Project is an initiative of faith communities and clergy across metro Richmond to pray, educate, organize, and advocate for regional public transportation. Participants in the Isaiah Project bear witness to the mutual prosperity, constructive relationships, educated diversity, justice, and hope for the future that regional transit would afford neighborhoods throughout our region.
The work coordinating this broad array of clergy and congregation support for regional public transportation began at Richmond Hill in 2013 – these were the first seeds of RVA Rapid Transit as a grassroots organization.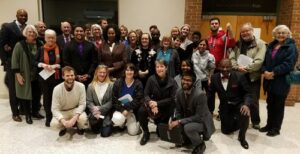 Participants in the Isaiah Project pray and work for the day when, in both symbolic and palpable ways, our region will be reconciled and connected via public transit for the collaborative and mutual prosperity of all. Our God-given strength lies in having an informed, diverse, and expansive array of voices calling tirelessly for regional transit.
Volunteers and partners are always welcome to join in this movement of faith communities to lead the way forward for our region.  There are several ways to support the growing movement for regional public transit in your locality as well as a specific call for faith communities and clergy to be engaged.
Please contact Rev. Nelson Reveley (reveley@grace-covenant.org) to join in or learn more about upcoming opportunities to get involved.