First Tuesdays, 7:30 - 8:30 p.m.
This form of meditative common prayer comes from a tradition of an ecumenical community in Taizé, France.  Gathered in the presence of Christ, we sing short songs repeatedly, allowing the mystery of God to become tangible through the beauty of simplicity.
A few words, sung over and over again, reinforce the meditative quality of prayer. They express a basic reality of faith that can quickly move beyond the intellect and gradually penetrate one's whole being. Meditative singing thus becomes a way of listening to God.
In addition to song as prayer, this time includes scripture reading, prayer for Metropolitan Richmond, and a period of silence. It is led by Jim Bennett and a variety of musicians.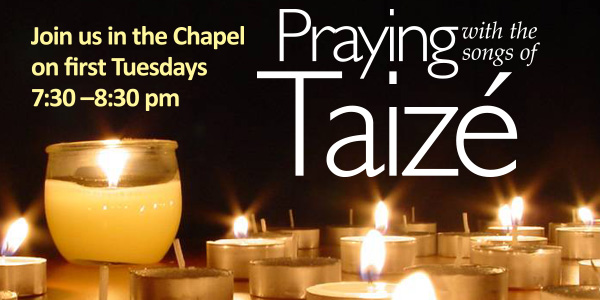 Settle into the Lenten season with the worship style of Taizé on Tuesday, March 5. The service is contemplative and meditative in character, using short songs, repeated again and again in