5th Tuesdays, 7:30 - 8:30 pm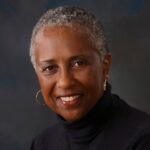 Once a quarter, Richmond Hill offers a Service for Generational Healing, facilitated by the Rev. Dr. Paula O. Parker,a Presbyterian minister and senior program developer of Roots Matter: Healing History, Honoring Heritage, Renewing Hope, a course of study that specializes in ways to heal generational trauma in families.
This is an opportunity to invite God's healing into your family, including the generations that have gone before and the generations that will come after you. Please bring the blessings as well as the pains and traumas of your ancestry written on a piece of paper (not to be shared). No advanced reservation needed.
For more information contact Mary Lewis at 804-783-7903.