Parking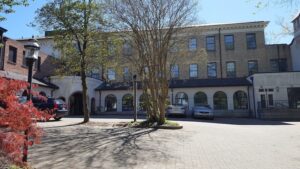 Parking is available inside our courtyard for day and overnight guests of Richmond Hill.  Overnight guests should note that the courtyard gate is closed at 10 p.m. each night.  There is also street parking in the surrounding neighborhood.  Be mindful of parking regulation signs!
Entering the Building
The main entrance is located within the courtyard, up ahead and to the left as you enter through the gate.  The main doors are marked by a brick lined archway (visible in left side of above picture).  Just inside the doors is a hospitality desk where someone will be available to direct you to where you need to go.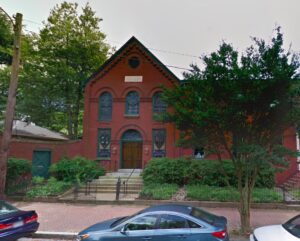 During and just prior to daily prayer times (7 a.m. | noon | 6 p.m.), the chapel doors which face Grace Street are unlocked for those who wish to join the community in prayer.  Please open the gate, come up the stairs, and open the door to join us!  As you do, be respectful of those in prayer by entering in silence.