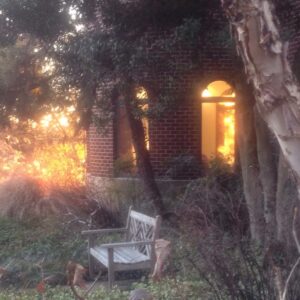 Making the commitment to get away by yourself to take part in a personal retreat can be quite refreshing, but it can also be a daunting experience, especially for those not well acquainted with a spiritual retreat rhythm.  It can be hard to know what to do with yourself for such a long period of uninterrupted time!   Sometimes a bit of structure or direction within the retreat experience can be useful.
To that end, Richmond Hill organizes and offers several of our own retreats to meet different needs, interests, and schedules.   Individuals take part in these opportunities alongside of others who have chosen to nurture their spiritual lives through such an experience.   
There are various day retreats offered each month that can be a one time experience or you may find they become a regular habit! We also provide retreats that coordinate with the church year such as for Advent or Lent. There are monthly retreats offered as part of our Grief Support program, as well as an Art & Spirituality series.
And if you are looking for a place for your group or organization to have their own day or overnight retreat, please consider holding it at Richmond Hill.