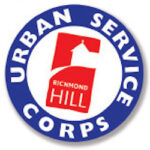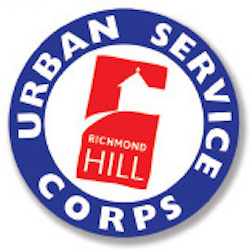 The Richmond Hill Urban Service Corps is an opportunity for servant leaders to engage a one-to-two year commitment living in intentional Christian community and working for the healing of metropolitan Richmond.
In addition to fulfilling residential duties, Urban Service Corps interns serve on various other projects in the residential and metropolitan communities including, though not limited to, facilities management, cooking, social media outreach, church mobilization, the Micah Initiative, and the Armstrong Leadership Program.
As a part of their discernment, interns also help to lead prayers, host retreats, and participate in intentional formation activities.
Beginning each August, four servant leaders will join the mission.
Applications open in March and are due on June 1.
To inquire or apply, please contact Rev. Joel Blunk (804-783-7903 or jblunk@richmondhillva.org).
My journey towards the Urban Service Corps started before Richmond Hill.  Attending St. Peter's Episcopal in Church Hill, I was familiar with Metro Richmond at Prayer and had heard members mention the community.  One day, I thought to search Richmond Hill online. I started to attend community worships on my breaks from school and started to fall in love.  It was integrated, lively, and welcoming.
Before leaving for Peace Corps, I spoke with Ben Campbell regarding my discernment and next steps after service. He suggested I consider doing the Urban Service Corps upon my return.  I thought (to myself) that it was odd and unlikely that I would commit to a service after a service...God has a sense of humor!
In my time here, I have been soaked in prayer, inspired to engage difficult and timely topics of conversation, and challenged to walk The Way with integrity.  I have contemplated the mysteries of faith scrubbing toilets and seen the face of Christ when handing out a bag of apples at a local food pantry. In this merge of action and contemplation the "little rule" of St. Benedictine has come to life for me, and my understanding of "church" has become deeper and wider than ever.